About us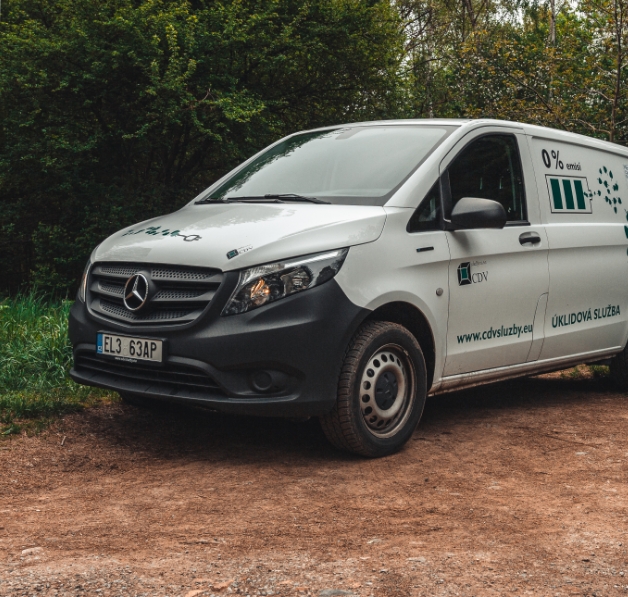 We have been operating on the Czech market since 1993, providing comprehensive cleaning services for all types of customers in the Czech Republic.
We put emphasis on high quality, professionalism of our services and individual approach to all customers.
Our advantage is our ability to meet the requirements for complex services in the volume of hundreds of thousands of square meters and also small-scale cleaning work. We currently have approximately 550 employees.
In accordance with
Would you like to
partner with us?
CDV in numbers
550+

employees who take care of cleaning the premises

3 000+

tonnes of waste per year are collected and disposed of environmentally

2 000+

tonnes of waste per year for recycling and reuse

3 500+ kg

of dog excrement is collected annually from the streets of Prague

2 500 000+ m2

of pedestrian roads is under our management

3 350 000 m2

of public green space is in our maintenance

10 500+ m2

office spaces that we regularly take care of

280+

residential buildings that we manage cleaning for

50

pieces of cleaning equipment in the fleet

110

automatic floor washing machines
FAQ
During what hours do we provide services?

We are able to carry out services according to the customer's needs 24 hours a day, office cleaning is carried out either in the morning before the arrival of employees, or in the afternoon and evening after the departure of employees, or during the customer's working hours.

Do we offer evening/night/morning cleaning?

Yes, according to the customer's needs we are able to provide cleaning at any time of the day or night.

Are we environmentally friendly?

Yes, we carry out all cleaning and janitorial work in accordance with sustainable development and the ISO 14001 standard.

How do I cancel the service?

According to the terms of the contract, written notice delivered by post or via data box.

How many vehicles do we have?

Over 50

Do we have insurance?

YES – the company is insured for damages caused to third parties up to CZK 100 million.

How many employees do we have?

Approximately 550 employees

What products do we use?

Approved, high quality, ecological and tested by us products and preparations from ECOLAB, ALFA, MERIDA …

how do you pay?

Billing is due once a month on the 15th.
View all questions